Tips and Advice before Hiking the West Coast Trail
The West Coast Trail (WCT) is a 75 Km (47 Mile) footpath that cuts through some of the most stunning coastal territory in North America. Big trees, big waves, big rocks, and big wildlife are all expected sights on the trail. Once a necessity to rescue isolated shipwreck survivors 100 years ago, has evolved into a recreational trail that many have called "The Best Hike in the World". Though I still have many hikes left to check off my list, this one certainly sits at the top.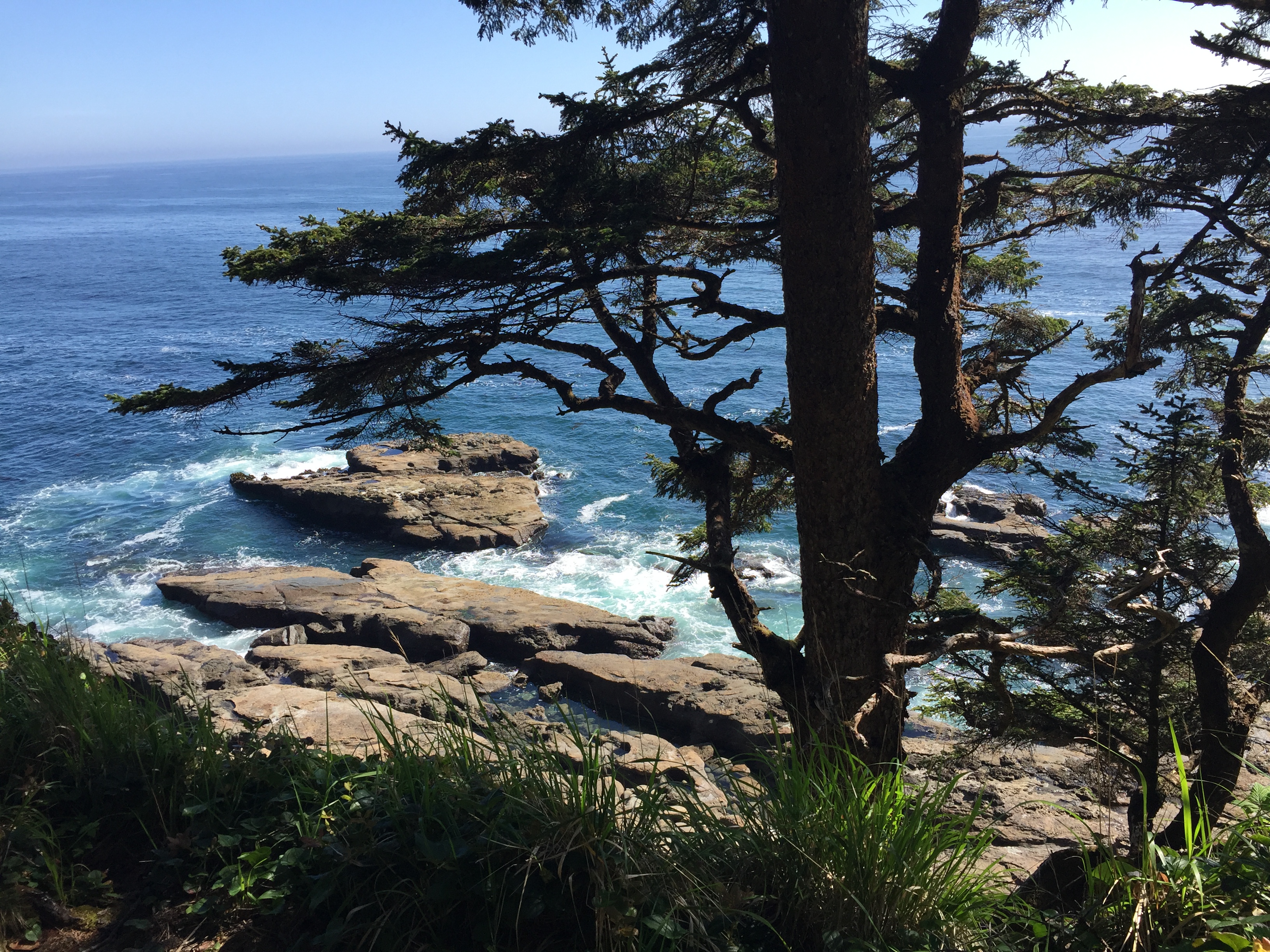 The WCT is not easy – but it's also not impossible. Physically, you should be in decent shape, but good camp sites are abundant, so you have the option to go at a leisurely pace. Ultralight marathon hikers can pull it off in about 15 hours, while others take 10 days or more. We finished the hike in 4 nights, going south to north, with perfect sunny weather in May 2017.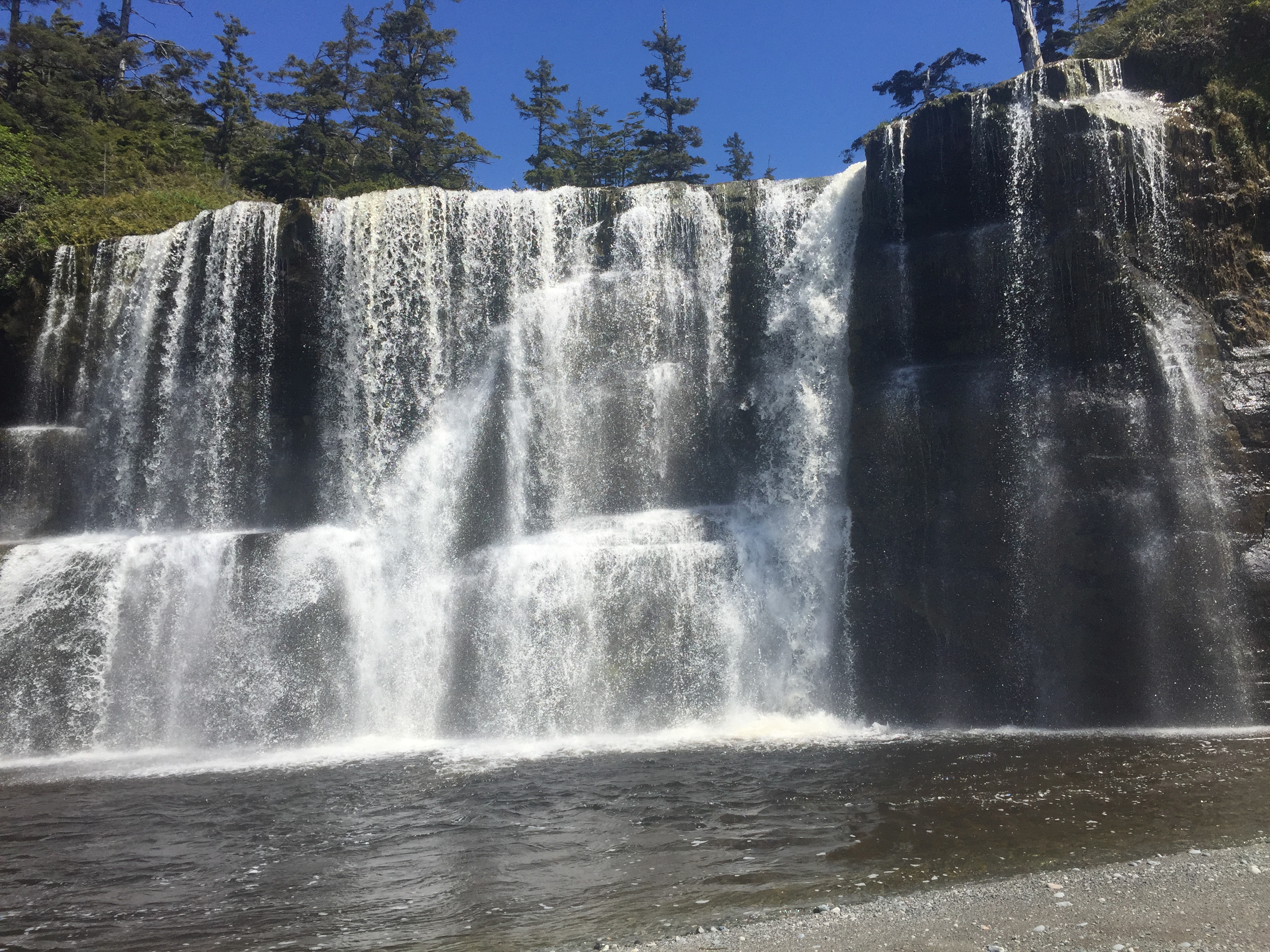 Hiking Tips for West Coast Trail
I've learned a few things about the trail that were not covered in the guidebooks. Here are my personal tips for an enjoyable time on the WCT.
Plan for 5 nights or more
We completed the trail in 4 nights, but the days felt rushed. Check out the video to see the kilometers hiked each day. Waking up a 4AM on multiple occasions was not ideal and could have been avoided with an extra night. The problem is that the WCT bus runs every other day in the early season, so we had to decide between 4 nights or 6 nights.
Bring Gaiters
Some people say gaiters are unnecessary, but I strongly disagree. In May, the trail is covered with mud pits and gaiters are the only thing that will save your boots from filling with mud and water.
Bring Gloves
Not for the ladders - for the cable carts. Pulling that rope without gloves is painful. Those carts are harder work than you think.
Trekking Poles Optional
I don't normally use trekking poles, but I brought them on the WCT and wish I hadn't. Only bring them if you already like hiking with them.
Wear Good Boots
Everybody we passed wearing lightweight running shoes regretted their decision. The trail is unavoidably muddy and wet, even in perfect sunny weather.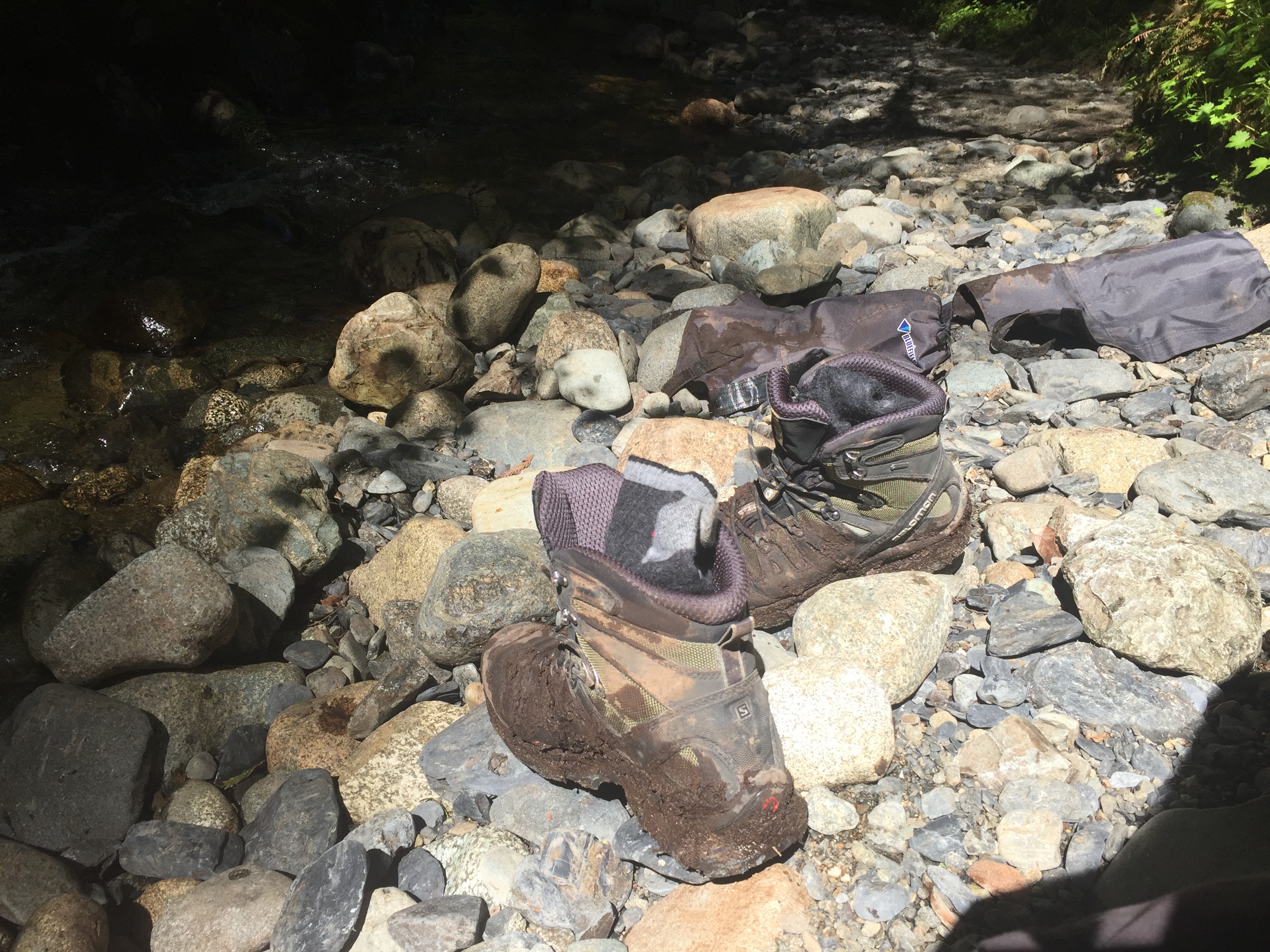 Don't look Down
Some of these ladders are pretty sketchy. I think the ladders at Logan Creek were the most fear-of-hights-inducing. If you were to fall, you would die on impact or be seriously injured. Try not to think about that.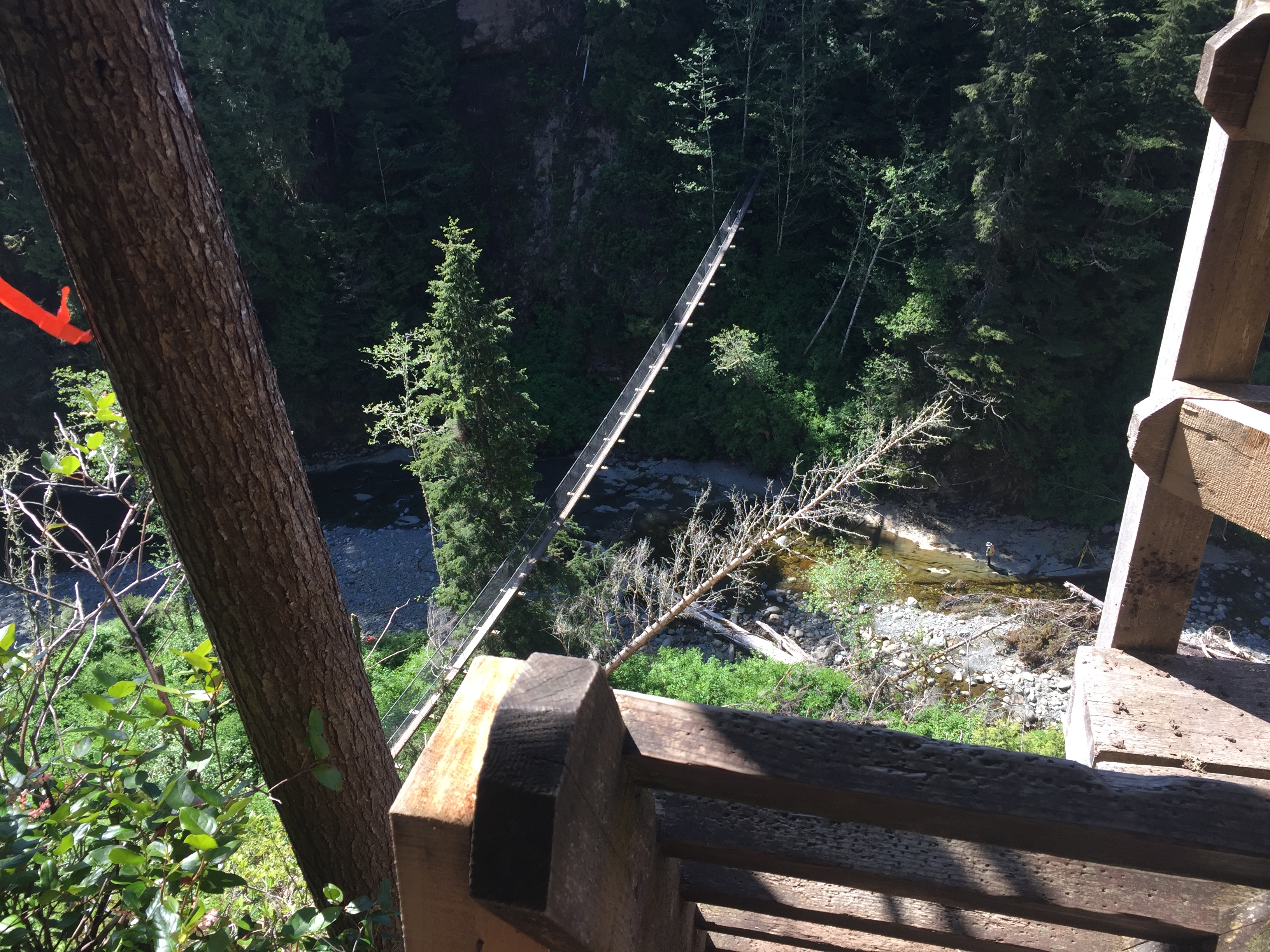 Buy the $20 Hamburger
The burger at Chez Monique will cost you 20 bucks, but it's well worth it.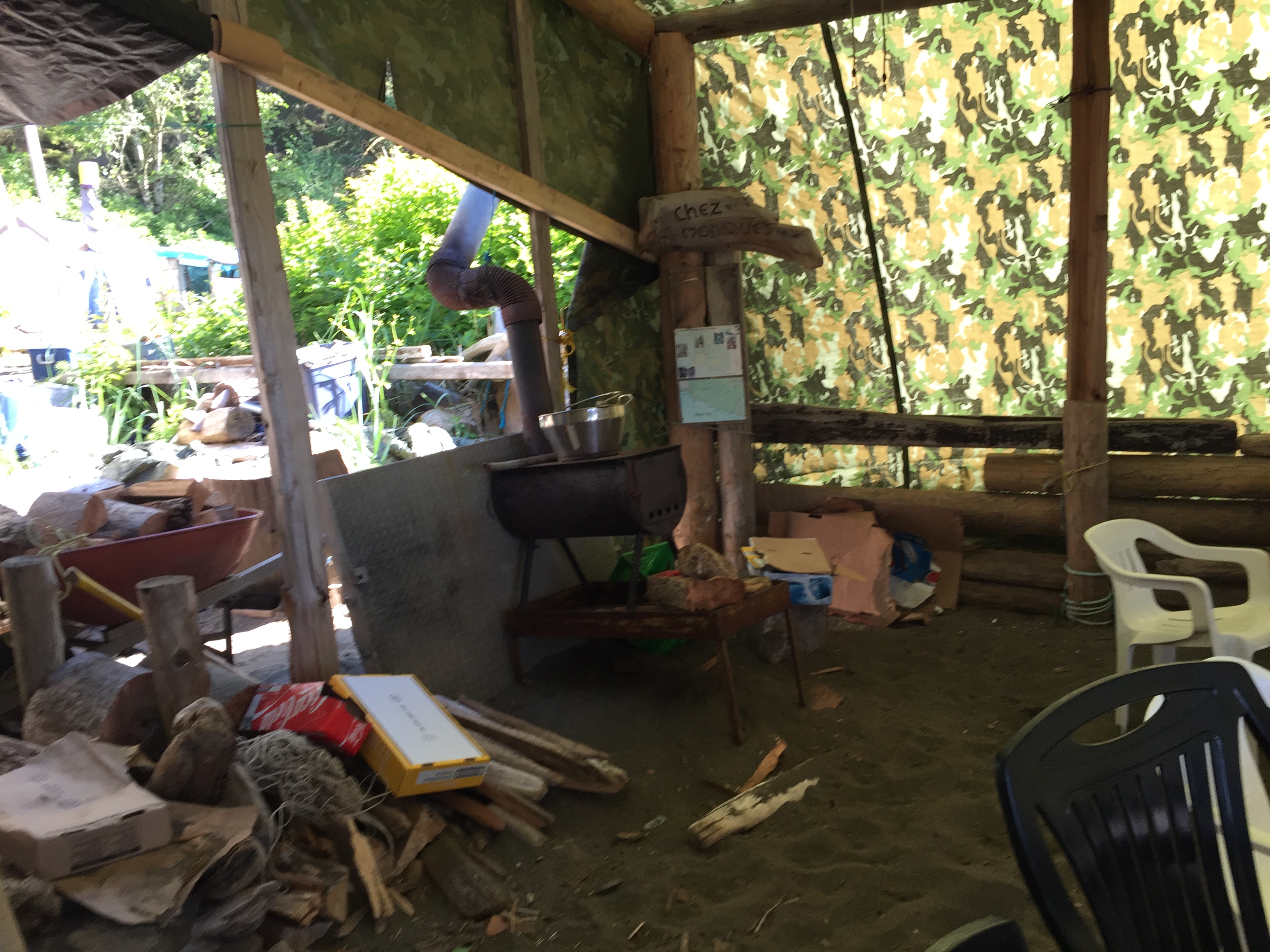 Buy the $30 Salmon
The salmon (or crab) and baked potato at Nitinaht will cost you $30 bucks, but it's well worth it.
Camp at Nitinat Narrows
On Day 3, we planned to hike to Tsusiat Falls after going 20km. After arriving at 4PM (completely exhausted), we were surprised to learn that you can camp at Nitinaht for $30 CAD per tent. My knee was swollen from and hurting, so we jumped at the opportunity. It is a beautiful spot on the river - with water clear enough to see the Salmon 20ft below.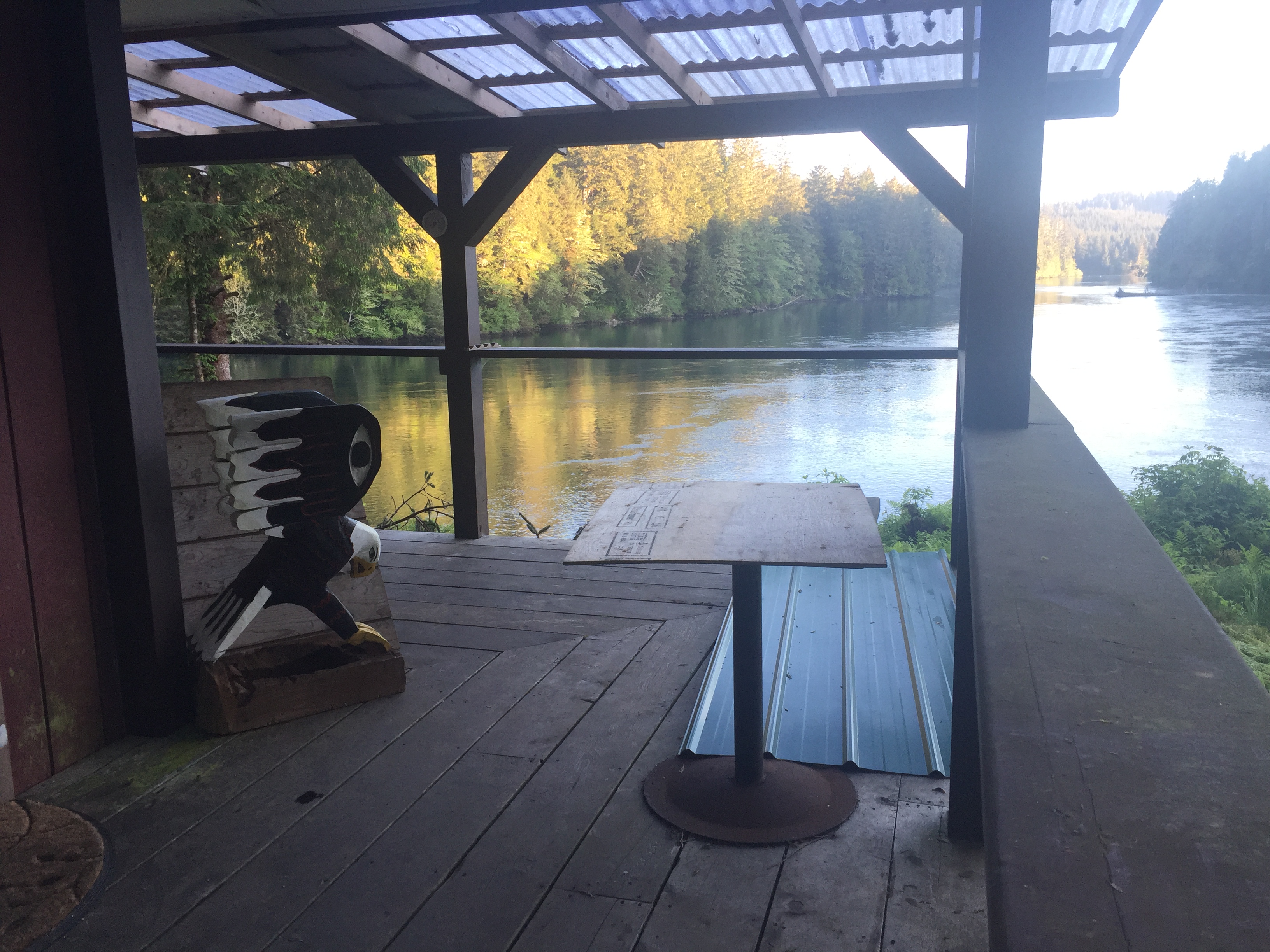 Reserve the Bus in Advance
We did not buy a return bus ticket in advance and this could have stranded us in Bamfield for 2 extra nights. If the bus is full, you're stuck and there is no other organized way back to Victoria. Also, they offer a discount for early reservations.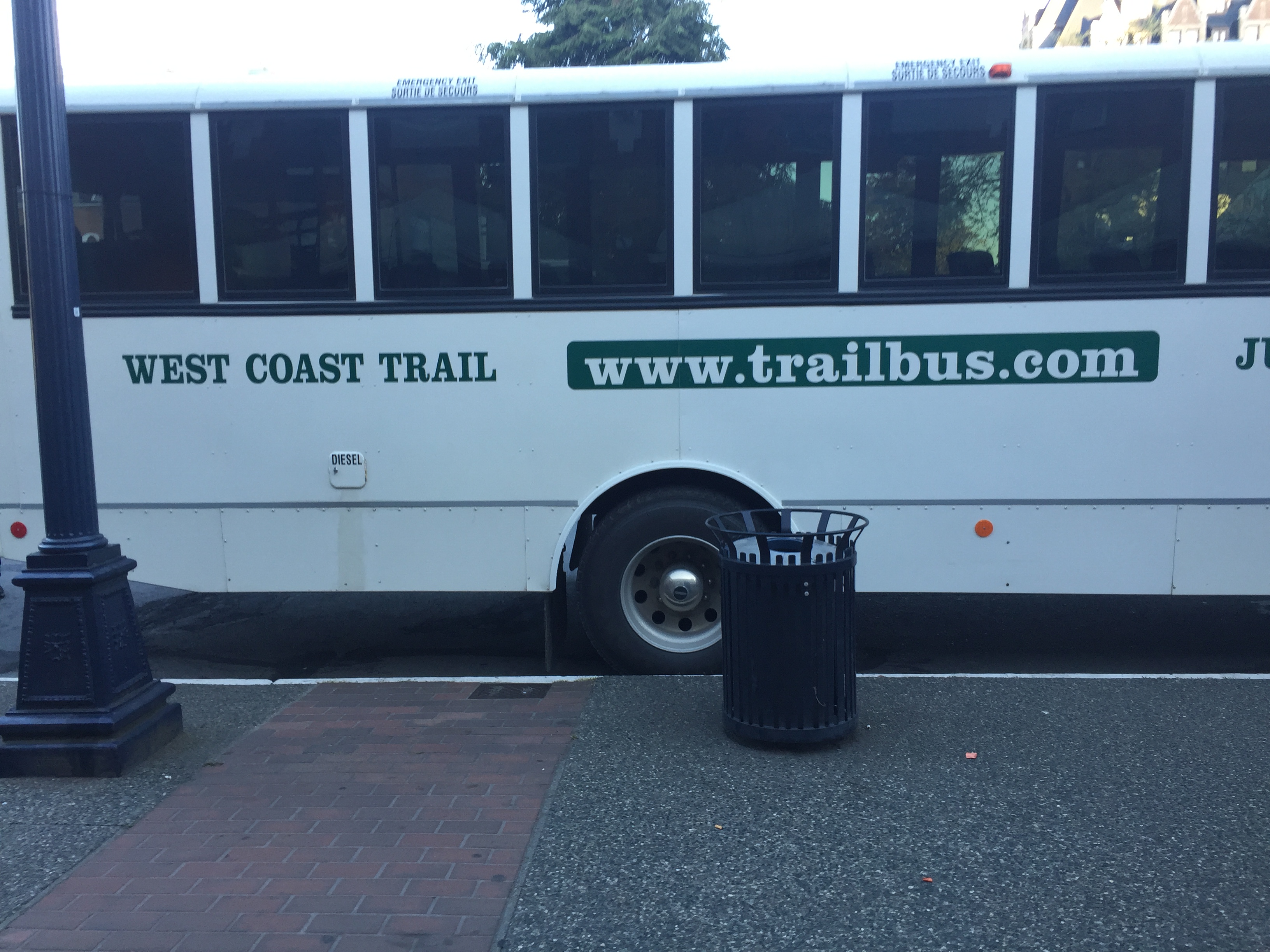 Get Lunch in Bamfield
If going South to North, plan on grabbing lunch and beer at the cafe in town. Great small town Canadian atmosphere and excellent food.